What is the first thing you think of when someone says Florida? Is it the sunny beaches, fruity cocktails, and perfectly maintained golf courses? Or maybe the Glades and their overly friendly crocodiles? Florida is known for many things, after all. You may have heard, among other things, that it's a popular spring vacation destination and a great place to retire. But did you also know that there are some great Florida cities for students? Indeed, if you are about to start college and have your sights set on the Sunshine State, you'll have a number of great universities to choose from. And there are just as many awesome student cities waiting for you.
What makes a city good for students?
Before you go deciding on what the best city for students is and hiring local movers Florida, we should, of course, define what a good college town even is. You would probably recognize a student city if you visited one – there's just a vibe to them! They are young, lively, busy towns that still somehow manage to be relaxed and laid back at the same time.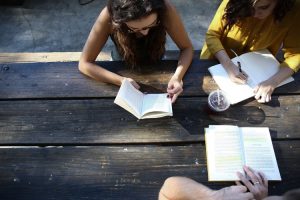 But in terms of cold, hard facts there are three major factors to consider:
the college itself (tuition fees, graduation rates, and sports teams all play a role)
town characteristics (safety and affordability are important, but so are the things you can do in terms of culture and leisure)
population breakdown (high student ratios and lots of diversity are good signs)
Of course, everyone has their own priorities, so consider these suggestions and do further research on your own!
How do Florida cities for students compare to other states?
Okay, so we are not going to lie here – Florida is not at the very top of the list when it comes to world university rankings. And you may not even find Florida on the top 5 US college towns lists. But that doesn't mean one of Florida cities for students isn't just right for you! As we've already mentioned, different things suit different people. Florida definitely offers some things you won't find in New York, California or Massachusetts including a specific climate, nightlife, leisure activities, and culture. So it really comes down to what you're looking for!
What are some of the best Florida cities for students?
So if you are a student about to relocate and your heart is set on Florida, what are some things you should know? Which cities should you consider and why?
Gainesville
Gainesville is the largest city in North Central Florida and the seat of Alachua County. With around 130,000 people, it is considered a rural town. But it's grown over the past few years as it has become quite popular among millennials despite having relatively high poverty rates and somewhat lacking in safety. This may be due to its mild climate, great diversity and relative affordability. The city is well connected and a good place to commute from while also offering some excellent local bars, restaurants, pubs, and parks to spend time in.
Miami
It is hard to talk about moving to the Sunshine State without mentioning Miami. Although not its capital, it is certainly the most famous city in Florida with plenty of appearances and shoutouts in movies and on TV screens alike. More than 450,000 people call Miami their home, making it one of the most populous cities in Florida, second only to Jacksonville. It is also one of the most diverse places in the United States. More than half of the population are Cuban-Americans and you are about as likely to hear Spanish as English on the street. One of the cleanest and richest cities in the US, it boasts beautiful sandy beaches and almost year-round sunshine. So you could be moving to Miami with ease already tomorrow – the weather will surely serve you well.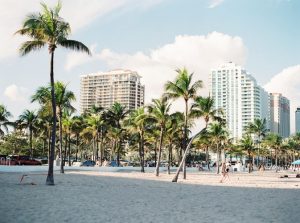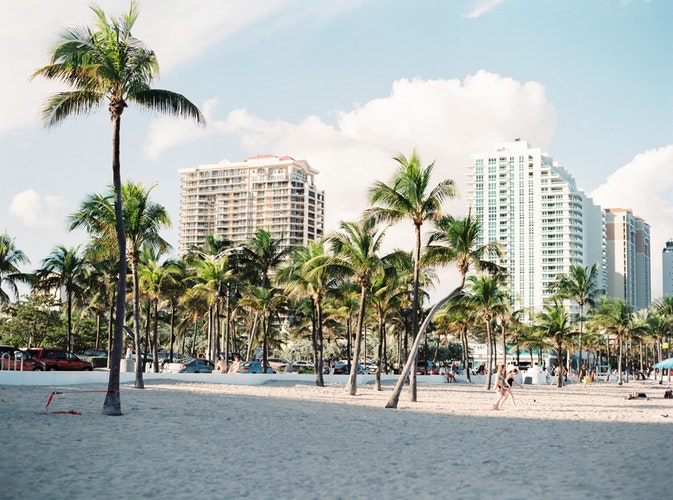 If you're looking for Florida cities for students, Miami definitely makes the cut. There are plenty of universities and colleges here, both private and public, with the University of Miami being the top-ranked and most famous one.
Tallahassee
For a state capital, Tallahassee is not a particularly large city. Its population only numbers just over 180,000 people. Almost a third of that (or more than 51,000 to be exact) are students. It often shows up as one of the best places to live in Florida and was once the second best college town for grown-ups. Fine dining, entertainment and music festivals in the city and the area attract both locals and tourists.
Tampa
You will find Tampa on the west coast of Florida, near the Gulf of Mexico. It is the largest city in the Tampa Bay Area with more than 350,000 people. Although it is not the most affordable city on this list, it is certainly worth giving a shot. Diverse and well-connected, Tampa offers great possibilities for education, leisure, and business ventures alike.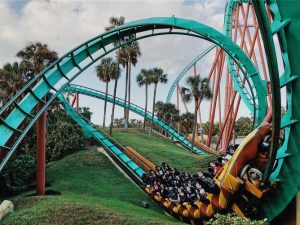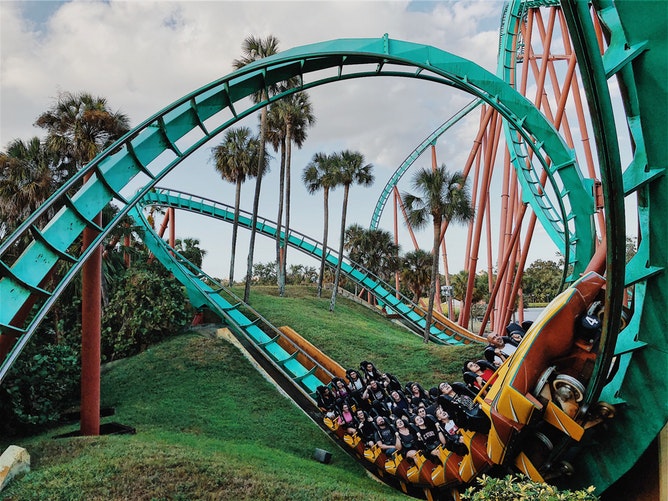 There are plenty of things to do here from riding the roller coasters at Busch Gardens to seeing the animals of the Tampa Zoo to grabbing a coffee at one of the many cafes and restaurants. Your experience with the city may, however, depend on the area where you live. Some neighborhoods are very safe, but others have pretty high crime rates.
Fort Myers
Fort Myers might not be one of the typical Florida cities for students. It usually ranks high on lists of places to retire, after all. But there are some things here that you may find interesting as a student as well. Although there is a decent amount of rain, the climate is overall hot and tropical. The housing is great and comes with relatively affordable rent, so you should be able to move to Ft Myers even on a budget. There's plenty of opportunity for employment, but you will also be able to enjoy your downtime in many interesting ways. The cultural scene offers a variety of concerts, musicals and theatre plays. And if you are more interested in the outdoors, there are plenty of beaches, parks, and even butterfly gardens!