Downsizing is the most important thing to do when moving into a smaller home. You're probably already panicking because you'll have to squeeze all your kitchen items into a new, smaller kitchen. But this is not how you'll want to start your life in a new home! Instead of creating a mess, you should downsize your pantry and fridge. You can do it just by following our clever tips and hacks. Trust us, after this small project you'll become a fan of downsizing.
The importance of downsizing
If you're still not sure whether it's a good idea to downsize your kitchen (or any other room), let's talk more about it. You live in a big home, you have a lot of stuff, but your kids have even more belongings… and you're getting ready to move into a much smaller home. Sure, reliable moving companies Sunny Isles Beach can move everything you own, but that's not the point. You can't move all of your stuff if there's not enough space for them. So, instead of doing this, you should downsize. This way you'll move only your necessary stuff and you'll have more space in your home.
Kitchen downsizing
After the garage, the kitchen is the hardest room to relocate. Especially if you have to move all your items into a smaller kitchen. You can't bring everything you own but there's no need to feel sad. Once you start to pack your kitchen, you'll realize that you have many items that have never been used. This is when you'll learn the importance of downsizing and how it can help with your relocation. You'll probably have to get rid of some small appliances and to prepare your fridge for a relocation properly. And you'll also have to downsize your pantry and fridge.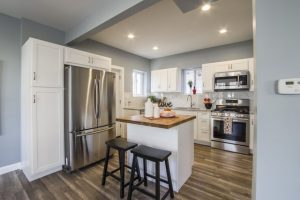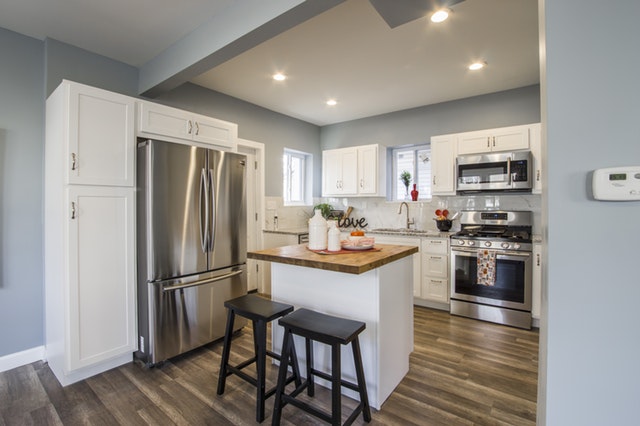 How to downsize your pantry and fridge?
The downsizing process isn't hard if there's a guide for it. So, in order to make your relocation and adjustment to a smaller home easier, we've created one for you. Follow these steps and you'll have no problems in downsizing your kitchen.
Have a strategy
First things, first – you'll need a strategy! Since you probably have many unnecessary items in your kitchen, you'll need to have a plan on how to downsize it. Find some spare time and make one. Look at your pantry and fridge in order to get more ideas. Also, having blueprints of your future kitchen would be helpful in making a strategy for downsizing and relocation.
Plan your space
You won't have as much room as you have in your old kitchen. Plan your space wisely! Find the best place for your new pantry and think about adding extra shelves. You don't have to pay a lot for them, it can be one of your cheap DIY projects. Also, you'll have to find the best place for your fridge. Even though you'll probably need to switch to a smaller one, that doesn't mean you won't have enough space. Being organized is the key!
Look at the expiration date
So, you have a strategy, you know how you'll organize your kitchen, what now? Well, it's time to get rid of some things. This might be hard for you because you've spent a lot of your time finding rare items. But if you haven't used them already, when will you? There's also a high possibility that food in your items has expired because you've kept them unopened for too long. Inform yourself about safe food storage and get rid of the food that has expired. Go through your fridge and pantry and look at the expiration date. If you want to keep food for a longer period of time, make sure it is not perishable.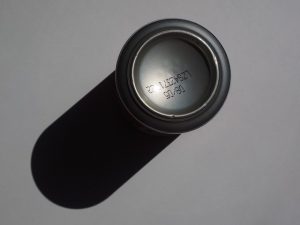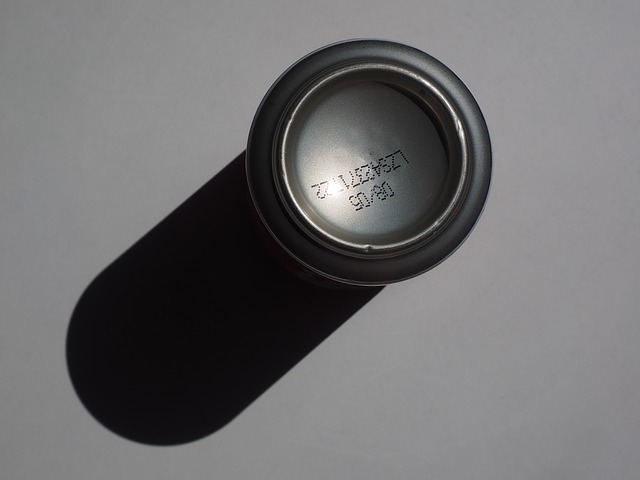 Purge extras
If you want to downsize your pantry and fridge, you'll have to get rid of your extras. There's no need for having five different dinnerwear sets. You won't have enough space for them in your new, smaller pantry. Look at your pans, pots, bowls, utensils. Keep only those you use frequently. After you downsize your pantry and fridge, your new kitchen will look more spacious.
Keep your essentials and items you love
Noone can ask of you to get rid of your precious valuables. This is why you should keep your essentials. But only do it if you know you'll most definitely use it in your new kitchen. And if you don't have enough space in your pantry for them, you can find storage services Florida and store them in a safe place. There's nothing wrong in bringing these items to your new home:
Your favorite spices – you can spice up your new kitchen after you downsize your pantry and fridge;
Different kinds of flour – if you like to bake for your family;
Old mug from college days – to enjoy your morning coffees:
Put storage containers to good use
You don't have to get rid of your storage containers even if you have a lot of them. Instead of doing this, put them to good use! Use leftover moving boxes Florida to store bigger items in your pantry. Use jars and plastic containers for storing food in your fridge or spices in your pantry. Don't forget to label and decorate every container. Bring charm to your kitchen space.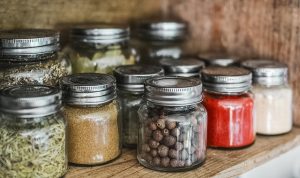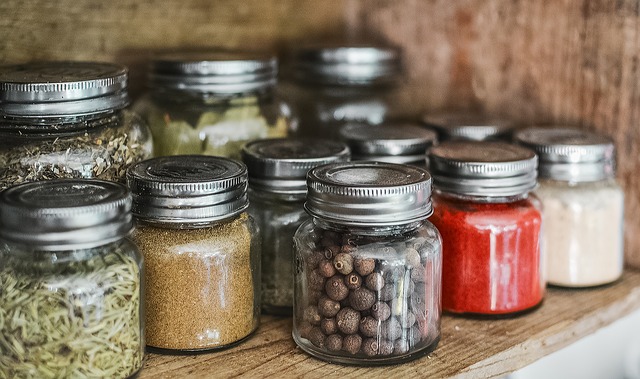 Stay organized
After you downsize your kitchen and your pantry, you'll realize how easy it will be for you to pack your kitchen for a move. You'll have less stuff and you'll have the chance to organize your new space the right way. This is your chance to create a kitchen you've always dreamed of. One last thing- keep it organized and don't start to hoard after the relocation. Try to clean as often as you can and don't forget about decluttering! This will help you in keeping your kitchen space tidy and organized even though it's not so big as your old one.