Finding a good pair of shoes is not always easy! Once you have your favorites, you want them to last forever. Obviously, this is not possible. But there are ways to care for your shoes that extend their life expectancy. One of them is making sure your shoes aren't damaged while you're not using them. And whether it's short-term or long-term, whether it's for fashion, seasons or relocation, at some point you will need to put your footwear away. That's why it's important to learn how to store shoes without damaging them. Despite storage often being a necessity during a move, even the most comprehensive moving to Miami guide usually doesn't include detailed instructions for storing your shoes. So here are some of the best practices that you may not be aware of!
Short term vs long term shoe storage
Are you storing your footwear short term or long term? You will face different unique challenges based on your answer.
If you're only storing your shoes for a short while, your biggest problem will be the organization. You want to be able to find the exact pair you are looking for when you need them again soon. Avoid piling all your shoes on the floor. Use a shoe tree to keep the shape and place the shoes on a shelf to keep them visibly organized.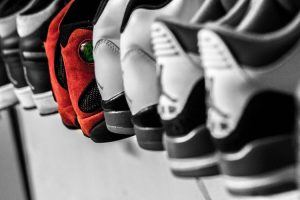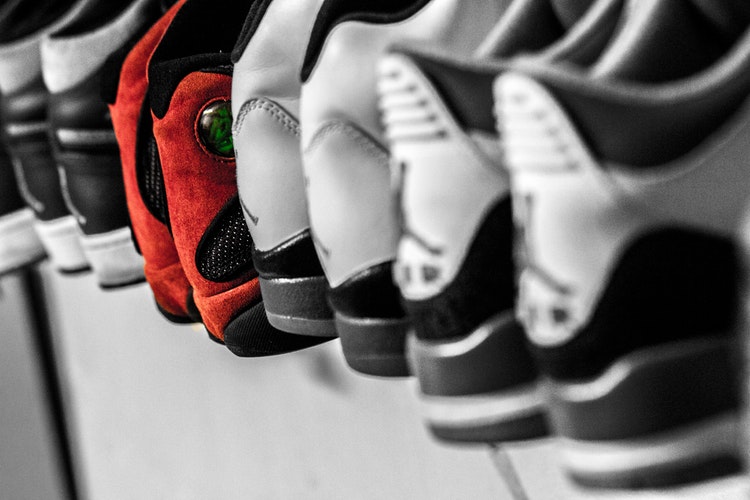 When you're looking at long-term storage solutions, your biggest obstacle will be time. You won't be there to clean your shoes and take care of them while they are in storage. So you want to protect them from damage that comes with disuse: losing shape, dust, and dirt. You can do this by packing your shoes properly and storing them in the right space.
Too many shoes?
Are you realizing that you have too many shoes? While storing them so you can both declutter your space and keep your footwear may be tempting, you may also want to consider another solution: donation. Charity organizations like Goodwill as well as local shelters are always happy to accept any footwear in good condition that you no longer need.
How to store shoes without damaging them?
Of course, storing shoes long term is more difficult than doing it short term. When it comes to good practices for storing shoes long term without damaging them there are two things you need to keep in mind: what you should do and what you shouldn't do.
Store shoes without damaging them: what you should do
Once you put your shoes in storage, you won't have to do much. Therefore, most what you should do is good preparation before storage.
Clean your shoes before storing them
Dirt, dust and other residues can damage the shoes, cause discoloration and be difficult to clean later. So clean your shoes thoroughly before storing them. How you clean them depends on the material:
brush off leather and suede shoes and use a special cleaner to remove stains
brush canvas shoes, then wash them with soapy water
use soap and water to wash plastic shoes
Make sure your shoes are dry before putting them in storage to avoid mold.
Sort your footwear by season and purpose
Eventually, your shoes will have to come out of storage. To make that easier, you should organize your storage space by grouping similar footwear together. Place all your casual footwear in the same space and have a different spot for elegant dress shoes and heels. Separate everything by season: that way you can always take out only the shoes you will be wearing in the near future. This way you won't accidentally damage your shoes while digging through a messy pile in search of a specific pair of sneakers!
Make sure the shoes keep their shape
Spending a significant amount of time in storage without being worn can cause shoes to lose their shape. To avoid that, stuff them with balled up acid-free paper or even toilet paper. Use shoe trees and wooden shoe horns for particularly nice dress shoes. To avoid boots and other tall shoes folding over storing them on boot stands or empty glass bottles.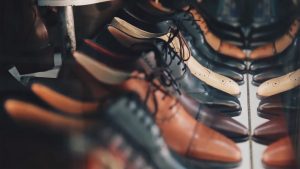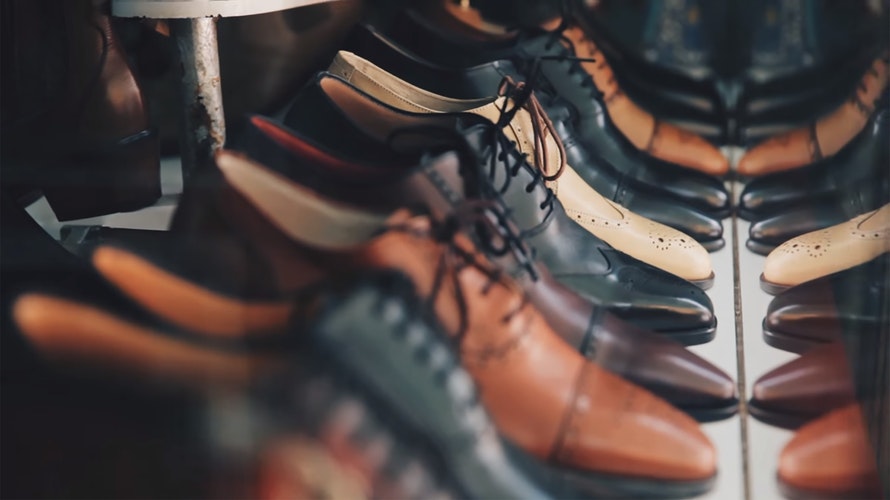 Find the right storage space
If you want to store your shoes without damaging them, where you put is just as important as how you prepare them. Luckily, most nationwide movers Florida offer storage services so you will have plenty of options to choose from. A dark, dry place with temperatures that aren't too high, too low or too varied is perfect for storing shoes. You may even want to consider climate-controlled storage. Keep your shoes off the floor if you can to avoid moisture and potential water damage. Use shelves or boxes instead of just lining your footwear up on the floor.
Store shoes without damaging them: what you should not do
Just like there are certain common mistakes people often make with storage in general, some widespread practices you've probably heard of are actually bad for your shoes and should be avoided.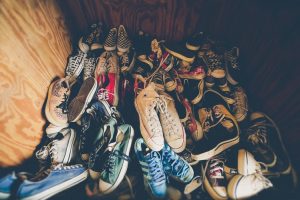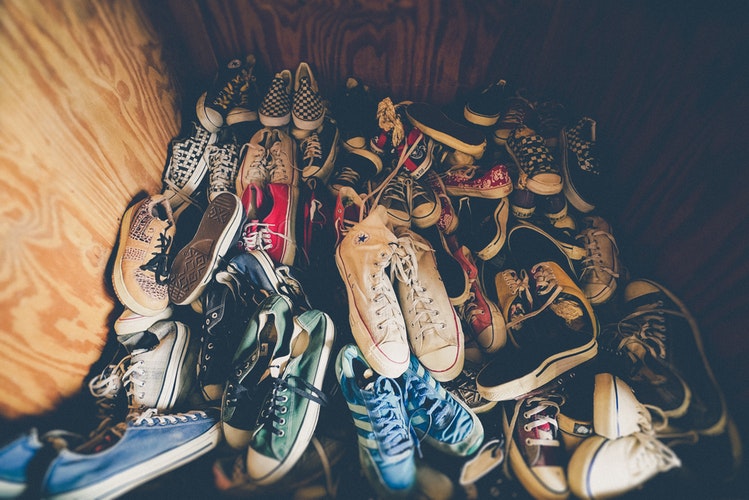 Don't wrap in plastic
Although it may seem like a good idea to use plastic to store shoes without damaging them by water, this is actually terrible for your footwear. Plastic doesn't let your shoes breathe and can cause mold and discoloration.
Don't use mothballs
At first glance, mothballs were made for helping you store shoes long-term. But actually, the toxic chemicals in them are dangerous for kids and pets. They can even cause discoloration on shoes and their strong smell is very difficult to remove. Use cedar balls or shoe trees instead: they will repel moths with no toxicity!
Don't stack shoes on top of each other
This should be relatively obvious but storing shoes by placing them on top of each other is a terrible idea. The only shoes that you should pile up are flip-flops. Other shoes like boots, dress shoes, heels, sneakers and anything with an actual shape to it, will almost certainly get damaged this way. After only a few weeks in storage, they can get misshapen and their surface might crack. Whatever space you save by stacking your shoes is not worth the damage that will cause.