In case you are moving from Orlando to Miami, we have prepared a perfect guide just for you. Today we are going to share with you not only what to expect when moving to Miami, but also how to do it safely, securely, and most importantly stress-free. When relocating we always recommend hiring professional help. For example, Best Movers in Florida offers a plethora of moving services. From local and interstate moves to long-distance relocations and everything in between. And all that at an affordable price. So, what are you waiting for? Contact us today and snag yourself a moving quote, free of charge!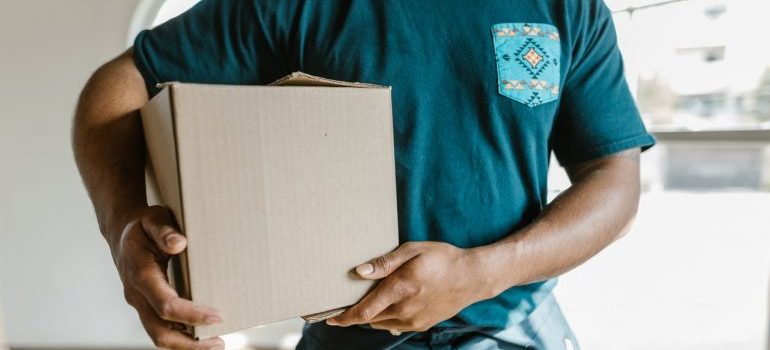 Moving from Orlando to Miami: introduction
When moving to Miami you probably have at least a few dozen questions buzzing in your head. From not being quite sure how to relocate here, to not knowing what to expect once you do move here. And while we can't answer all of your questions, here are at least a few answers that will hopefully make your stay here more pleasant. So, without further adieu, let's get started.
Today you'll learn:
How to move from Orlando to Miami
What to expect from Miami
Getting around in Miami
Relocation 101: How to move to Miami
When relocating here there are a couple of things you should know. First, you never want to relocate without a plan. Second, you should always declutter your belongings. Third, pack your belongings. Fourth, hire a reputable moving company. Fifth, relocate. Lastly, unpack.
While these steps might seem simple, they are not easy. If it was easy, anybody could do it. However, research suggests that relocating is one of the most stressful events you can experience. And for good reason, too. It requires valiant effort, discipline, and focus. Also, the organization is key. However, don't worry. It's not all doom and gloom. You've already made a step in the right direction by reading this article. However, if you want a stress-free move then we ask you to do the following.
1. When moving from Orlando to Miami, create a plan.
You know how that old saying goes failing to plan is planning to fail, right? Well, believe it or not, it's quite true. If you don't plan for the move, you won't know your budget, you won't know how much money (if any) you can spend on movers, you won't know when your moving date will be, and a thousand of other problems and worries. However, with a moving plan, you'll have a birds-eye-view of the entire relocation. And you'll be able to make decisions on the fly without stress.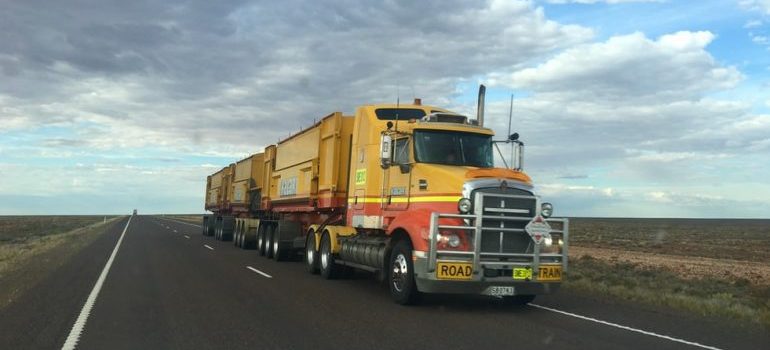 We recommend that you:
Figure out your moving date and the timeline of the move.
Don't forget to take your budget into account.
Figure out what you are going to do with your belongings.
Ask yourself whether or not you are going to hire a moving company.
2. Declutter your belongings.
After you've created a plan, we recommend you declutter your belongings. Now, there are plenty of methods to declutter your home. We won't bore you with fancy methods about how you should do this. Because we truly think that the best method is the one that gets you to declutter your belongings. Be that the Kon-Mari Method, the 20 minutes method, the one-room-at-a-time method – it doesn't matter. Whatever will get you going and help you organize your belongings.
A few key takeaways:
Don't forget to label your belongings.
Always wrap your fragile items in bubble wrap and protective equipment.
Disassemble large household furniture pieces and kitchen appliances in manageable bits.
Think about donating to people in need, rather than throwing away your belongings or selling them.
3. Hire a reputable moving company.
After you've packed your belongings, it's time to give your movers a call. If you don't have, or don't know, a moving company then let us introduce you to the best movers in Florida. Literally. The Best Movers Florida is a company that has an extensive database of the most reliable moving companies all over the state of Florida. All you have to do is input your criteria for your movers, and with a push of a button will connect you with a moving company that can check all those boxes. In other words, we are an intermediary party, guaranteeing the trustworthiness and reliability of the movers.
Now, don't get us wrong. We don't mean to imply that hiring a moving company is a must. A lot of people relocate successfully, and stress-free by themselves. However, we truly do think that it's easier and less of a drag to hire movers to do the job for you. On top of that, we'd like to also draw your attention to the often misconceived idea that hiring a moving company is somehow more expensive. DIY move has hidden costs attached to it. The cost of fuel, packing supplies, renting a moving truck, etc. It all adds up. So, it's really not that big of a difference that people set it out to be.
4. When moving from Orlando to Miami don't forget to unpack.
Finally, after you've relocated to Miami we always suggest you don't put off unpacking your belongings. While there are no hard rules you should adhere to here, here are some common-sense suggestions.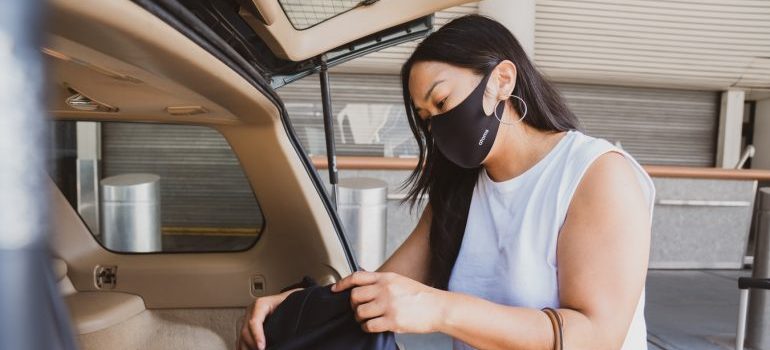 Bedding. Reassemble the bed, unpack pillows, and blankets.
Toiletries. Personal hygiene is a must, no matter where you are relocating from.
Set up the large kitchen appliances.
Kids and pet items.
Also, don't forget to clean and prepare your new home before you move in.
5. The final checklist: FAQ
There are some things, naturally, you will need to do before your relocation. We cannot relocate "just like that". It is simply impossible. So, you will need to take at least a few weeks before your desired moving day and prepare for your relocation. You will have to contact a lot of people. Namely, you will have to cancel your utility services on time. Otherwise, you will be paying an extra month for your internet connection, water, electricity, and so on. This means that you will have to provide your providers with a notice of cancellation on time. This, by itself, requires time. Thus, you will have to do this before it is too late to do it for the next month if it makes sense. Naturally, this is not the only thing you will have to do. Find your best international movers and you will move in no time.
There will also be some really important final tasks to complete on the day of your move. For instance, you will have to call some people again and to check if everything is good to go. If you have decided to hire a moving company, it would be best to contact them the day before your move just to make sure they will arrive. Also, you will need to contact your family and friends, and so on. Moving is not hard. Even though the distance between Miami and Orlando is not that great, you will still have to do this "by the book". So, make sure that you know how to do it. We will help you out with this in more detail. However, for now, it is really important that you know that moving takes time.
5.1. Other important things you will need to do
You will have to prepare for your relocation in the best possible way. You cannot simply contact some of the best movers in Miami on the day of your move and ask for a moving truck. Things simply do not work that way. Instead, you will have to get in touch with them at least a few weeks before your move and see if they are available to conduct your relocation. Even more, you will have to make sure that everything is ready prior to your relocation. Basically, on your moving day, all you need to do is to load the truck and to leave your home. So, you will have to do everything beforehand. Here is a short list of things you will need to do: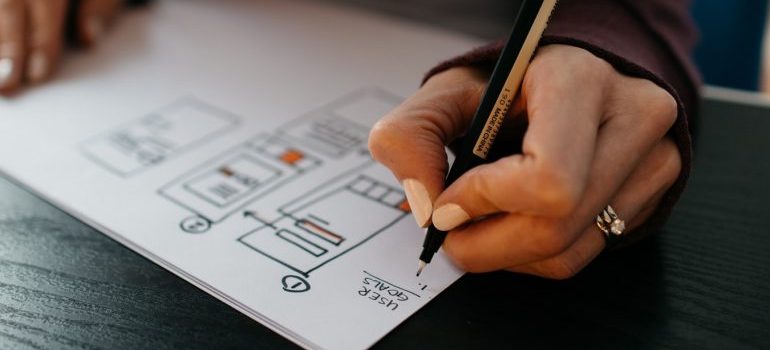 Pack everything on time. Packing takes a lot of time and effort and you should start packing a week before your move.
Make sure you have all that you need. Chances are that you will need some additional items. Fortunately, you can order them on Amazon or eBay.
Clean everything. You will need to clean your soon-to-be former home and your items as well. Never forget to do this!
Make sure you have enough energy on your moving day. Staying hydrated and having a nice meal is the key to this.
Contact your loved ones. You should let your close people know that you are relocating.
5.2. Is moving from Orlando to Miami difficult?
Overall, moving from Orlando to Miami is not that difficult. You can always contact some of the best movers in Orlando and ask them to relocate you. However, you might experience some difficulties if you are trying to relocate on your own. What inexperienced movers usually experience is a lack of time. So, we cannot stress out how important it is for you to start planning your relocation on time. Chances are that you will have to do a few extra things on your moving day as well. So, you might be all over the place in no time. If you combine that with some other things you will need to do, your relocation can soon turn into a big disaster. This is the thing you would want to avoid at all costs.
Another thing that might make your relocation difficult is not having enough supplies and materials to conduct your move. There is nothing worse than running out of professional packing boxes when you are packing. This is why you should pack a few days to a week before your move. Even if you run out, you will still have time to find more. If you are lucky, you will find more boxes and packing supplies and you can continue your relocation without any worries. So, this being said, you will still have to make sure that have everything ready for your relocation.
Moving from Orlando to Miami: what to expect from Miami
Miami is a huge city nestled away on the coast of southeastern Florida. With 35.996 square miles of land, it's the largest metropolitan area in Florida. It's a stone's throw away from Fort Lauderdale, West Palm Beach Naples, and Key West. It has over 470,000 people living here which makes it the seventh-largest city in the whole country. As of 2010, 80% of people over the age of 25 were high school graduates or higher. 30% of people have a bachelor's degree or higher. On top of that, Miami's economy is booming. It's considered to be by many people the major center of commerce and finance. With a strong international business community, it makes Miami one of the best places to start a business in Florida.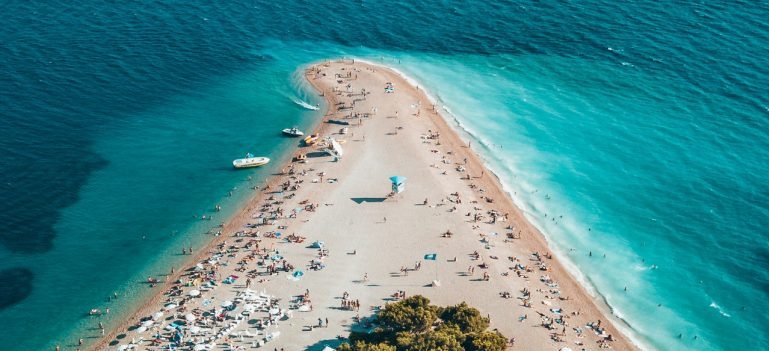 However, what should you expect when moving from Orlando to Miami? Statistics and numbers can only get you so far. What you need is a matter-of-fact guide that will tell you exactly what you can expect from moving to Miami. From the weather to the nightlife, and its culture. And that's exactly what we intend to do with the following tips.
1. Miami, Florida: is it the right choice for me?
The answer to the question of whether moving to Miami is the right thing for you can be quite hard. For the simple fact that whether you are going to like it here is a highly individual thing. For example, some people love summer weather year-round, while others not so much. So how can we actually give you a solid recommendation? First we'll start with the differences between Orlando and Miami – the weather, the cost of living, the culture. And then we'll show you what to do here once you finally decide that this is (or isn't) the place for you. Sounds good? Great! Let's get started.
2. What are the benefits of moving to Miami?
Some of the benefits of moving to Miami are as follows:
The weather. Most guides you'll find online will tell you how when moving to Miami, you can expect beautiful summer weather year-round. However, when moving from Orlando to Miami, the difference in weather is not that big. Actually, it's barely noticeable. In fact, they have approximately the same amount of sunny, and rainy days. And this really shouldn't surprise anyone, as Miami is only about 383 km away from Orlando. However, with that being said, Miami definitely wins in the beach department. We wholeheartedly recommend visiting Miami Beach. It's world-renown for its beautiful, sandy beaches, and outdoor activities.
Business and financial opportunities. As we've already mentioned Miami is an international business hub. It's one of the best places in the USA to start a business. It's filled with job opportunities and business events.
Lifestyle. Simple, easy-going, and a no-stress way of living is quite characteristic of Miamians. Business deals get arranged over a party of golf, or drinks on the beach. The public transportation system in Miami is amazing!
2.1. Did you know that Miami has the largest public transit system in the whole of Florida?
As a matter of fact, you can travel to all commercial areas and major attractions within Miami without a car. The Metro bus covers the entire county. While not perfectly on time every day, you'll be happy to hear that many of the major bus routes operate 24 hours a day, seven days a week. Or, if buses aren't your thing, you can always take the Metro rail. It's an elevated railway system that connects from the surrounding cities to Miami. While it's not the best option, it has 23 stations and practically is open 24/7 making it the perfect choice for your transportation needs.
Further, the benefits of moving to Miami are:
The International Scene. Being from Orlando you've probably met a handful of tourists. Maybe a handful of tourists too many. However, you've probably never had the possibility to meet someone from Israel, Colombia, Russia, or Brazil. In a single night. Miami is like that. It's a multi-cultural and bilingual city that has new foods and languages to learn.
Landscape. As we've already mentioned the beaches in Miami are truly one of the most beautiful parts of this city. However, beaches are not the only thing that Miami has going for it. For example, you can always visit the Everglades and get a slice of life where exotic animals such as alligators and panthers live in.
3. What are the drawbacks of moving here?
While you'll be glad to hear there are no real drawbacks of moving to Miami in the context of relocation from Orlando, one notice we must issue. Miami is more expensive than Orlando. There's really no other way of going about it. Orlando is 15.4% less expensive than Miami. Orlando housing is around 25% less expensive than in Miami, and health-related expenses are around 1.6% less in Orlando. Making Orlando the definite winner in this category. However, that shouldn't put you away from actually relocating to Miami. Miami's future job growth is expected to grow exponentially higher than in Orlando, making it the perfect place to plant your roots and enjoy the future seeds of your labor.
Moving from Orlando to Miami: getting around in Miami
Okay, so if you've decided that Miami is the place for you, there are only a couple of loose ends that we need to warn you about. First, what should you do when you move to Miami? Excellent question! Here are a couple of things we considered to be a must if you decide to relocate here:
Visit. Wynwood Walls, Vizcaya Museum and Gardens, Miami ZOO, and little Havana. Don't miss out on the chance to visit these monumental landmarks of Miami. From visiting one of the most creatively dense art scenes in Wynwood to enjoying the Cuban coffee and food in little Havana. We truly think that these places should be on the top of your list once you decide to relocate here.
Do. Thankfully, Miami is filled with things you can do. The most popular options are snorkeling, jet boating, stand-up paddleboarding, tubing, kayaking, surfing, etc. In short, water activities. However, Miami is so much more than that. You can visit South Beach, enjoy the old-school charm of the Olympia theater, and get lost in The Fair child Tropical Botanic Garden. Buy a beach house in Miami Beach!
And much more! These are just some of our recommendations we think will truly enhance your Miami experience. However, before you decide to move here, what are the steps you should take to ensure a stress-free move?
Final thoughts about this one
Overall, moving from Orlando to Miami is difficult, even though the cities are relatively close to one another. So, what we would recommend you would be to hire a good moving company to make sure you relocate smoothly and on time. Of course, you can still relocate on your own. All you need to do is to plan out your entire move perfectly and then to stick to the plan. It is not hard if you have some experience. If not, you know who to call to help you out!