Florida has plenty of great things to offer! From hot weather, beautiful beaches, and welcoming people to good education, job opportunities, and real estate prices, there are more than just a few perks. But there's also a dark side to this otherwise bright and sunny state. And it comes in the form of another weather condition that the Sunshine State is famous for – hurricanes. Whether you are looking for movers Palm Bay FL or buying a house in Tampa, this is something you will have to take into consideration because there is no place in Florida that's 100% safe from hurricanes. But that doesn't mean you shouldn't try finding one that's mostly safe from them. That's why we've compiled a list of (mostly) hurricane-free cities in Florida for you to consider before making your final decision!
How common are hurricanes in Florida?
According to the Hurricane Research Division of the Atlantic Oceanographic and Meteorological Laboratory, as many as 40% of all US hurricanes hit Florida and 88% of major hurricanes strike either Florida or Texas. In 2018, for example, there were a total of 15 tropical storms during the Atlantic hurricane season which lasted from the end of May to the end of October. Of those 15 storms, 8 developed into hurricanes and 2 became major hurricanes (category 3 or above). Florida experienced 2 tropical storms – Alberto, the first of the season, and Gordon. And then it found itself in the way of Hurricane Michael. This devastating category 4 hurricane is the third most intense Atlantic hurricane to ever hit the United States. Its catastrophic effects include more than 40 dead and over $3.4 billion in damages in Florida alone.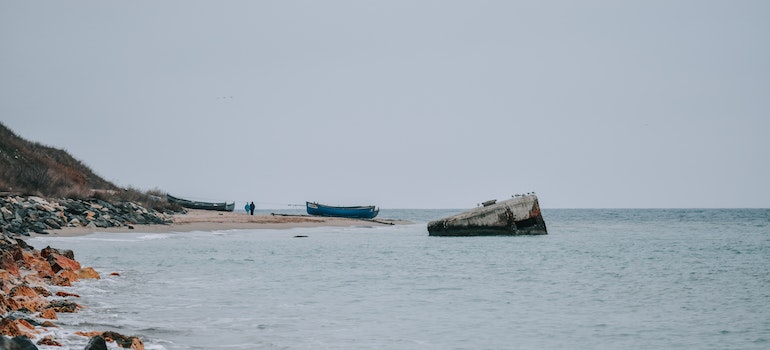 What are the main dangers of hurricanes?
There's more to a hurricane than just wind. Unless you live in an area where tropical storms and hurricanes are common, you probably won't know all the horrors they bring with them. So if you're moving from out of state, good and reliable long distance movers Florida will help you with that, but they can't prepare you for the possible damages brought on by these forces of nature. Unfortunately, only people who have experienced something like this are well aware of the dangers that hurricanes bring with them. Material damage is one thing, and it is horrible. But, lost lives are something that we can never stop mourning.
Hurricane winds
The violent winds everyone pictures upon hearing the word hurricane are also the most obvious cause of damage when it comes to hurricanes. They can rip trees out by the roots, carry vehicles for miles and take your house apart in mere minutes. As they are strongest where the hurricane makes landfall, this is where they cause the most damage. Living on the coast is, therefore, more dangerous than moving to a landlocked area because hurricane winds lose strength as they move inland.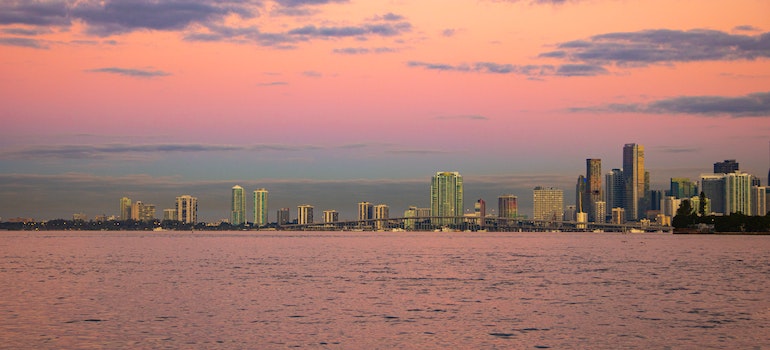 Flooding
Hurricanes bring a huge amount of rain with them. Because of this, there's a significant chance of flooding before or after a hurricane hits. So even if you avoid the devastation of strong winds, you won't be out of the woods just yet. Living in low-elevation areas, near the beach, or even in close proximity to a lake or river will increase the risk of water damage. And because of the unique terrain in Florida, there is no shortage of Special Flood Hazard Areas. You definitely want to avoid buying into real estate there if you're looking for hurricane-proof Florida cities!
Storm surges
A storm surge is a wall of water that a hurricane pushes inland from the sea. To make matters worse, it sometimes combines with the astronomical tide which can make it even more dangerous. Since it relies heavily on seawater, it is mostly a danger to coastal areas. Moving inland should, therefore, protect you from the damage of storm surges.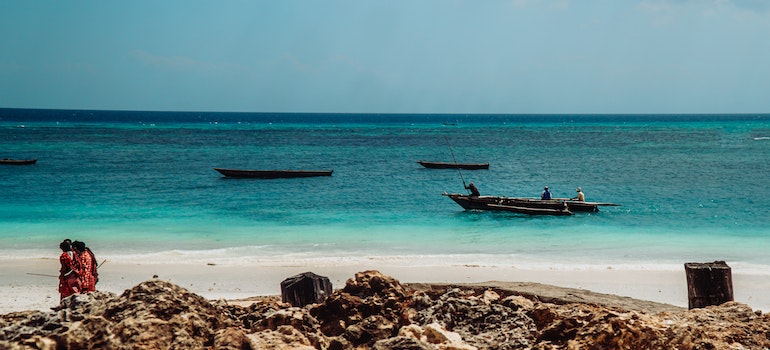 What are the most hurricane-proof Florida cities?
Now that we have established all the ways in which a hurricane could potentially devastate your home, we should tell you how to best avoid that too. Remember, however, that even the most hurricane-proof Florida cities are not 100% safe from tropical storms. So wherever you decide to move, add getting insurance on your valuables to your post-moving checklist. You don't want to be caught unprepared in a worst-case scenario! Natural disasters such as hurricanes are put on a scale between 20 and 0. Where 20 represents the worst-case scenario and 0 is the best one. All of these classifications are made possible by the NOAA Storm Events Database. Factors that are included in this scale are occurrences of the storm event and injuries and deaths that are directly caused by storms. Hurricanes hold the highest position, followed by tropical storms and then floods.
How do these cities make the cut?
The rankings on this list are based on the number of storm events, the number of storm-related deaths, storm-related property damage, and storm-related injuries in each city between 1965 and 2014. The lower the score, the lower the number of storms that hit it and the amount of damage they caused. So here are the 10 hurricane-proof Florida cities we've come up with:
Leesburg,
Orlando,
Stanford,
Kissimmee,
Palatka,
Lake City,
Naples,
Ocala,
Gainesville,
Fernandina Beach.

There are many dangerous storms in Florida
1. Leesburg, total score: 0.306
This small town of just over 20,000 residents is located in Lake County, Florida. Not only does it top the list of hurricane-proof Florida cities, but it is also one of only two to score a 0 when it comes to both hurricanes and tropical storms! 24 square miles of Central Florida is covered with nature and sights you can see.
This city is very popular among the older population. The main reason is that retirees come here to spend the rest of their life. This is a very peaceful place with a lot of activities for the elderly. Leesburg is a fantastic city with wonderful neighbors and stunning landscapes. This town has a lot of fun to offer and has a variety of activities for everyone. Leesburg has something for everyone. There are no activities only for elderly people. The younger population also has a lot to do, from roller skating and go-karting to fishing and hiking.
Apart from being number one on the list of hurricane-free cities in Florida, Leesburg is great for its cost of living. It is one of the most affordable cities in Florida. The median home cost is $210,200, compared to Florida's $294,900. Transportation and utility costs are also lower than the state's average. And the overall costs have a score of 88.2, compared to Florida's 103.1. There are more than enough reasons to choose this city as your future permanent home.
2. Orlando, total score: 0.971
With more than 250,000 residents, Orlando is easily the largest city on this list. Moving to Orlando certainly has its pros and cons. In addition to being one of the hurricane-proof Florida cities, it has all the amenities of a large city and is very diverse. On the other hand, it is certainly not the most affordable that the Sunshine State has to offer. It may be a surprise that this city is on the list, but its location makes Orlando one of the hurricane-proof cities in Florida.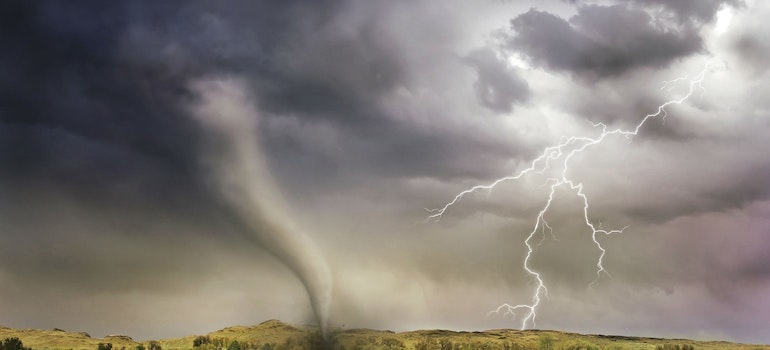 It is also home to the famous Universal Studios, Walt Disney World, SeaWorld, and many others. Over 60 million tourists and other visitors come to this city annually. Orlando is also famous for its rich sports culture. The number of sports clubs you can join us in abundance, making Orlando one of the cities with a lot of sports activities.
The cost of living in Orlando
We have mentioned that Orlando is not one of the most affordable cities on this list and before you contact local movers Orlando, you may want to get to know more. Without rent, the projected monthly expenditures for a family of four are $3,447.42. The expected monthly expenditures for a single person are 969.16 dollars, also without rent. The average apartment rent in Orlando is $1,937. Rent prices vary according to numerous criteria. Of course, those criteria are the size and the location. There must be a big difference between renting a studio apartment and a four-bedroom house.
Job opportunities in Orlando
Even though Orlando has a somewhat high cost of living, it is a great area if you want to find a job. We have already mentioned popular theme parks that are the reason why many residents in Orlando have a job. Orlando's unemployment rate is always lower than the national average. At this point, and during the larger period of 2022, the unemployment rate is 3.10%, compared to the USA's 3.50%. It is not a bad idea to contact commercial movers Orlando and relocate or expand your business. Not only it will be good for your career, but you will also never have to worry about safety since Orlando is one of the hurricane-free cities in Florida.
3. Sanford, total score: 1.445
Located in Seminole County, this city of just over 50,000 people is the third safest from hurricanes. It is also one of the top 50 places for singles in Florida. So if you're looking for love, Sanford may be the right place for you! The almost whole city is made out of bricks, which gives the old-timer kind of vibe. Sanford is even worth coming from far away and calling long distance movers Sanford to help you with your relocation. It is one of the most beautiful cities in Florida, apart from the fact that it is one of the safest if we speak of natural disasters.
Sanford is one of the places you can choose to raise your family in because it has a great educational system. This town's schools are among the best in the state, and your children will enjoy an excellent education. In addition to that, this is one of the safest areas in Florida, not just when we speak of natural disasters. So, you won't have to be worried about anything when you take them to school. They will love living in Sanford. Schools are not the only reason why you should move there. This city has many family-friendly neighborhoods that all have a different vibe. You can choose from extremely peaceful suburbs to very active central areas. Don't wait for too long before you contact residential movers Sanford to help you with your relocation. Start looking for a home as soon as you can.
4. Kissimmee, total score: 1.704
This Osceola city with 65,000 residents is another with a low score for both hurricanes and tropical storms! And to sweeten the pot, Kissimmee is the third most popular place to raise a family in Florida. This wonderful city takes place on our list of hurricane-free cities in Florida because of its low score. It takes 17 square miles of Osceola County. The positive side of living here is the closeness to Orlando. At the same time, you can enjoy the nature of Kissimmee and whatever big cities offer, like Orlando.
One of the reasons why you should contact residential movers Kissimmee and relocate to this great city is its affordability. It is one of the best cities to raise a family as we have already mentioned, not just because it is safe. Its cost of living is pretty reasonable and that is why people choose to go there. The housing costs are much lower than the national average. If we want to be precise, by 29%. Also, utilities are not that cheap, but still 5% cheaper than in the USA. The median home price is $284,151, while the median home rent is $868.
Diversity in Kissimmee
If you love living in a diverse environment, where many different cultures reside together, then it is time to contact local movers in Kissimmee and relocate. There are not many relatively small places such as Kissimmee that have so many different traditions. Accordingly, the food scene is great, so you won't regret relocating there.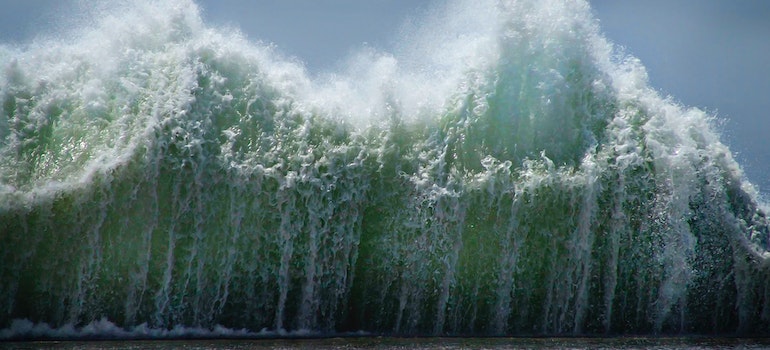 5. Palatka, total score: 3.321
You will find Palatka in Putnam County. The small town of just over 10,000 is young, lively, and just starting to grow. One of the smallest cities on our top 10 list of hurricane-free cities in Florida is Palatka. Regardless of the number of the population, there are many cultural sights and activities you can attend. Blue Crab Festival and Florida Azalea Festival are located in The Ravine Gardens State Park. This is a park-rich city and therefore one of the places where you can raise a family. Even though it is small, Palatka offers everything to a family that big cities offer as well. Sometimes it is even better to live in such a small area with only 10 000 residents because then the city has a more intimate vibe.
Living in Palatka provides inhabitants with a thick suburban atmosphere, and the majority of locals rent their houses. There are several parks in Palatka. Palatka is a family-friendly town with a liberal population. What can be a downside of living in this city is the relatively high unemployment rate. Compared to some other cities on our list and when compared to the USA's average, Palatka has almost twice as high an unemployment rate, that is 6.3%. Having in mind the number of residents living there, this can be a considerably high rate. So, if you want one of the hurricane-free cities in Florida that also offers job opportunities, you may choose another one.
6. Lake City, total score: 3.327
Located in Columbia County, Lake City is another small town with only just over 12,000 residents. In addition to being safe from hurricanes, it is also one of the 50 cheapest places to live in Florida! Over 12.000 people live in this hurricane-free city. It is also on our list of safest cities in the state of Florida. Low tropical storms, floods, and score of 0 hurricanes make Lake City a safe place to live in. Lake City spreads over 12 square miles of Florida.  You can enjoy a lot of festivals here such as:
Alligator warrior festival
Olustee Battle festival

Orlando is the biggest hurricane-free city in FL
There are a lot of other free festivals in Lake City you can enjoy as well. All these great activities and the things you can do in your free time in Lake City are reasons enough to contact local movers in Lake City and relocate there. However, these are not the only reasons. The costs of living and job opportunities can be additional reasons to move there.
The cost of living in Lake City, FL
Lake City has a 4.9% unemployment rate. When we have in mind the number of residents and compare it to the average in the United States which is 6.0%, it is not a high unemployment rate. Of course, it can be lower. but it is low enough for you to wish to contact Lake City commercial movers and relocate your small business there. The job market in Lake City has grown by 0.2% in the last year. Future job growth is expected to be 30.5% during the next 10 years. Of course, that is lower than the US average of 33.5%, but only slightly.
The overall cost of living is 82.9. Housing costs are 61.6, much cheaper than Florida's 101.1. The considerable difference is in the median home cost which is $179,700. All this puts Lake City high on our list of the best cities in Florida to live in, not just because it is one of the hurricane-free places, but also because you can live at a low cost.
7. Naples, total score: 4.283
One of the fastest growing hurricane-proof Florida cities, Naples in Collier County is home to about 20,000 people. It regularly makes the cut-off top Florida destinations for relocation given that it is one of the 10 best places to raise a family and one of the 10 best places to live overall in Florida, as well as being one of its 30 richest cities. Tourism is one of the main sources of income here, which is why this city is mainly rich. Good weather, golf courses, 10-mile long beach, and of course, the hurricane-free zone are why Naples is on our list. Whit its beautiful beach Naples is just one of those places you have to visit this summer in Florida.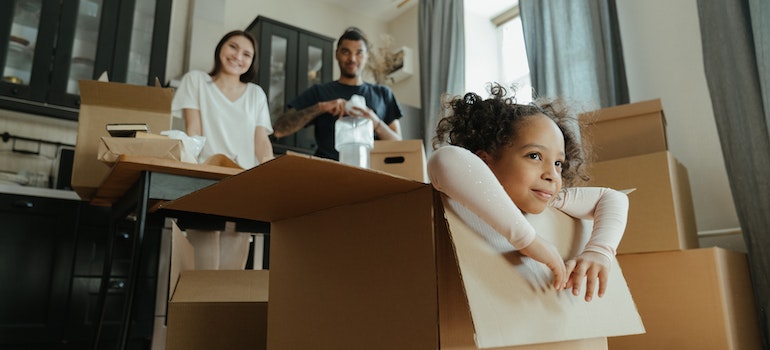 One of the reasons why people hire even long distance movers in Naples and relocate from other states is the fact that this is one of the richest areas in Florida. Also, you may end up loving the weather in Naples more than in some other areas. The average high temperature in the summer is 93 F, although temperatures in the winter remain regularly at 70 F. What is the best about this city is that you don't get that scorching and humid summer heat as in some other areas of Florida, such as Miami, for example.
Job opportunities and cost of living in Naples
This is one of the best cities for job growth in Florida. It is possible thanks to the wonderful beaches that make this area one of the best for tourists. If your job has something to do with activities in nature, art, or even cuisine, this is the right time to relocate to Naples and start your business there. Or you can just relocate and expand the business you already own, thanks to commercial movers in Naples who will be glad to help you with this task.
The median home cost in Naples is $399,000, which is not that affordable if we compare it to some other places in cities that are on this list. However, the good news is that there are some pretty affordable neighborhoods even in Naples. You can find a decent and nice house for $250,000. Of course, that is not in the center of the city and you may spend a little bit more time and money on transport, but it is all worth living in Naples.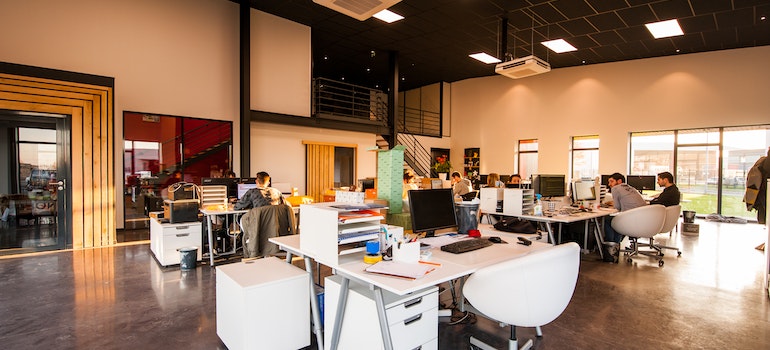 8. Ocala, total score: 4.816
Another popular place for singles, Ocala is a city of over 50,000 residents located in Northern Florida. Ocala is in second place among the hurricane-free cities in Florida. Because of the low score on our scale, and 0 scores when it comes to hurricanes. With a population of over 50.000 people, Ocala is located on over 35 square miles of Marion County.  Silver Spring Nature Theme Park, The Ocala National Forest, the Ocklawaha River, and the Florida National Scenic Trail are very popular among residents.
Ocala's weather is very mild and rather enjoyable. This is a perfect time if you plan on moving to Orlando from Ocala. Mostly because the weather is very good for relocation. However, that is not the only reason. Another reason why you can choose to move from Orlando to Ocala is the fact that it is more affordable. For example, some costs in Orlando are considerably higher than in Ocala. Some of those differences mean that Orlando is 23.0% more costly than Ocala. Orlando housing prices are 57.4% higher than Ocala housing expenses. Also, healthcare costs are 5.9% higher in Orlando.
9. Gainesville, total score: 5.865
An Alachua County city with over 120,000 residents, Gainesville is a popular place for millennials. And why shouldn't it be? In addition to being in the 35 cheapest places to live in Florida, it is also the second most popular Florida city for singles. With its hurricane score of 0, Gainesville easily stands in our list of hurricane-free cities in Florida. This fairly large city with 127.000 residents spans over 60 square miles located in Alachua County. It is also home to The University of Florida. Basically, it is a college town, therefore, there are many sights and clubs.
One of the most popular places here is the Florida Museum of Natural History. With a lot of other dance clubs, nightclubs, sports bars, teachers, museums and cinemas where you can spend your free time. If you plan on clubbing next summer break, make sure you check out all the popular clubs in Florida, before you set sail to clubbing waters. In addition to that, the benefits of living in Gainesville include the city's low cost of living, nationally known healthcare facilities, great education systems, and an abundance of things to do. The city's higher-than-average crime rate and oppressive heat are the city's drawbacks.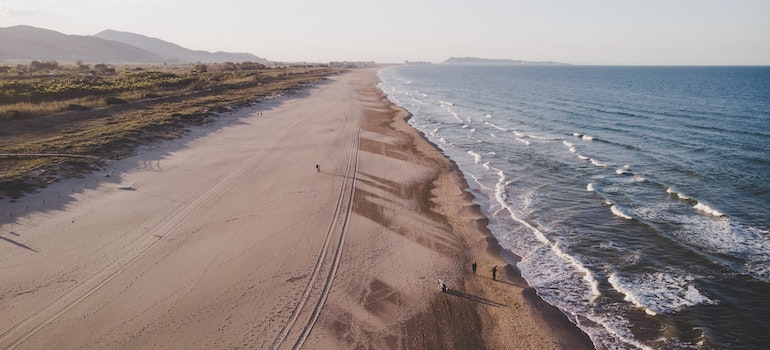 Healthcare in Gainesville
The city of Gainesville has one of the best healthcare systems in the whole United States of America. This makes Gainesville an appealing area to live in if you are a retiree. Also, it is great if you are thinking about starting a family. Healthcare facilities in the city are nationally regarded and routinely acknowledged as some of the best in the country and many people from different areas in Florida and the USA come here if they need special treatment. When it comes to focuses on neurology, cardiovascular care, invasive surgery, and elder care, Gainesville hospitals are definitely the best ones. They are also great in nephrology, urology, geriatrics, diabetes, endocrinology, gastroenterology and GI surgery, and pulmonology and lung surgery. So, if health, together with safety is one of your main concerns, Gainesville is the place for you.
10. Fernandina Beach, total score: 5.866
Fernandina Beach in Nassau County rounds up our list of the top 10 hurricane-proof Florida cities. Its 12,000 residents can brag about living in a city that ranks in Florida's top 100 places to raise a family, best places to live, safest places to live, richest cities, cheapest places to live, and best cities for singles. We put it on our list because the manifestation of these natural disasters is very low. Hurricanes, storms, and floods have a low score on the list. This city takes over 15 square miles of Florida. The most popular thing about this city is its cities culture and lifestyle. One interesting note about Fernandina Beach is its other name. Fernandina beach's other name is "The Isle of the Eight Flags". This is because they featured 8 flags such as:
the Confederate States of America
Great Britain
France
Mexico
Spain
The patriotic Republic of Florida
the United States
The Latin American Patriots Green Cross of Florida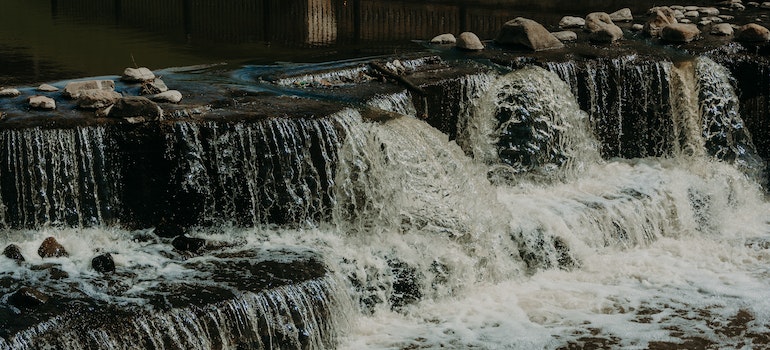 Fernandina Beach offers a lot of natural activities
Fernandina Beach welcomes inhabitants of all ages, however, there is a sizable elderly population. The area's median age is 50 years old, while the greatest age group is between 65 and 74 years old. If you want to stay on dry land, the Fernandina Beach region is surrounded by natural resources and protected territories. In addition to that, it has some of the best beaches and plenty of opportunities for all residents, not just the elderly ones. It is not just one of the hurricane-free cities in Florida, but also one of the most beautiful places because of its extraordinary nature.
Now that you know what are the hurricane-free cities in Florida, choose where you want to live
When you know how safe this city is from natural disasters, you can prepare yourself for your relocation. It will be even easier for your movers to organize relocation assistance in Florida. Because they do not have to prepare for certain bad weather and unfortunate events revolving around it. In any case, now that you know what are the hurricane-free cities in Florida, choose where you want to live. All the cities on our list are great for many reasons, not just because you are safe from hurricanes if you live in one of them. You can choose between the most affordable to the more expensive cities. Also, there are the big ones, such as Orlando, and those that have between 10 000 and 12 000 residents. Choose the one that fits your lifestyle the best and enjoy it.